The UK's most respected and established button shop
PLEASE NOTE THAT WE ARE NO LONGER LOCATED IN LONDON.
WE ARE FOCUSED MAINLY ONLINE ALTHOUGH WE DO HAVE A WAREHOUSE IN WEST WALES
The Button Queen, founded by the late Toni Frith, has been trading for over 60 years. Now run by her son Martyn, his wife Isabel and their daughter Kat, in Pembrokeshire West Wales. It has remained a family business.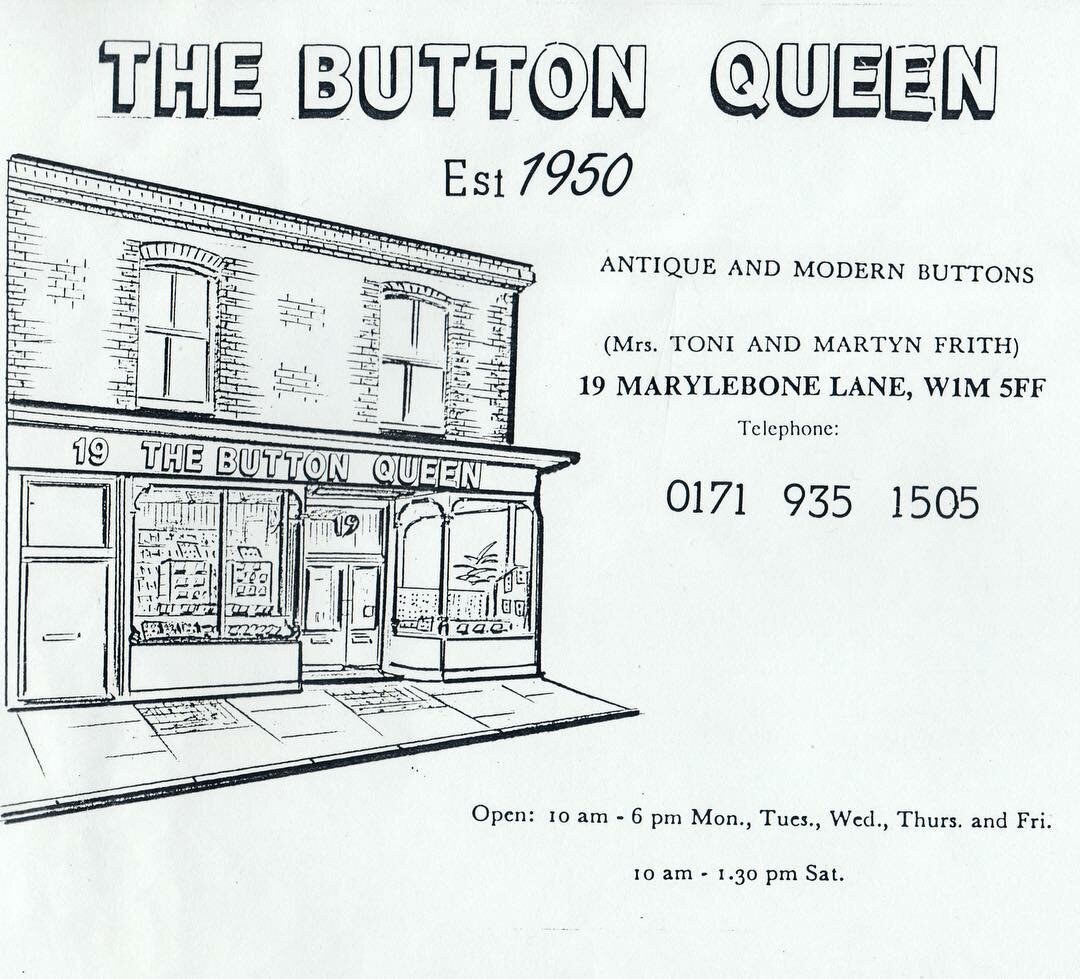 Starting on Portabello Road selling antiques, Toni soon found that there was a huge market available in the form of American button collectors visiting London. To reach this market, Toni and other specialist dealers set up Collector's Corner, where she continued until the early 1960's. She moved to Marlborough Court, just before it took off as place of great interest for "Young Fashion".
After leaving Collector's Corner for Marlborough Court, the shop then left for 19 Marylebone Lane.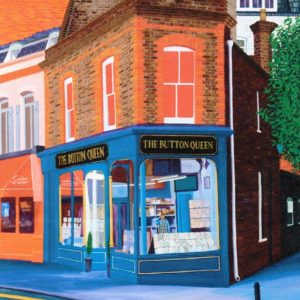 The Button Queen then resided at 76 Marylebone Lane, just across the road from its old premises. The button shop had always been a mecca for the creative and fashionable. We sold buttons to fashion designers and students, Saville Row tailors, film and T.V costumers and even opera and theatre costumers.
The Button Queen prides itself on the diversity of its collection. As well as an extensive range of vintage and modern buttons, our button shop offers button covering and dyeing. With buttons dating back to the 18th Century, our massive archive is jam packed with collectors items. We also have a large range of buttons suitable for period costumes. With suppliers all over the world, we have imprinted ourselves on the global button industry, and have a reputation to match. With a collection of various types and styles, we have a button that suits every garment and every person.
While buttons are our main focus, we also sell belt buckles, coat toggles, cuff-links, and much more.
Now, we offer all that online. So that you can always find the right button, no matter where you are.